Create the ultimate lounging experience with a sofa that doubles as a bed. Say hello to our range of double sofa cum beds, designed to provide comfort, style and versatility in one compact package. Whether you're looking to maximize space in a small apartment or want a comfortable guest bed that's easy to store, our sofa cum beds are the perfect solution. With sleek designs, premium materials and a range of colours to choose from, you're sure to find the perfect fit for your home. Upgrade your living space today with the best double sofa cum bed in Delhi NCR, that's both stylish and practical.
A double sofa cum bed is a piece of furniture that serves as both a sofa and a bed, providing comfort and functionality in one compact design. The double sofa cum bed is larger than a single sofa cum bed, making it a great solution for couples or families who need a place to sleep in a room that also serves as a living space. They are becoming increasingly popular for their ability to serve as both a sofa and a bed in one compact design. This makes them a great option for those who need to maximize space in a small apartment, guest room, or living room.
Double sofa cum beds are the ultimate fusion of comfort and convenience, bringing together the cozy feel of a sofa and the practicality of a bed in one stunning piece of furniture. Say goodbye to cramped sleeping arrangements and limited seating options, and welcome a versatile, multi-functional piece that promises to be your go-to for lounging and sleeping. With their stylish design and ample space for two, these sofa cum beds are perfect for couples, families, or anyone who wants to make the most of their living space.
Our exclusive range of double sofa cum beds, designed to cater to all your relaxation needs in one compact package. Say goodbye to cramped quarters and hello to a room that can adapt to your every mood, with the simple flick of a wrist. 
For more info, contact us at +91 8595306042 or email us at [email protected].
To know more about our furniture range, check out our catalogue and opt for a quotation. Else contact us on Whatsapp: +91 8595306042, +91 9818275708.
Purchase Stylish & Compact Sofa cum Bed designs from WoodAge
A sofa cum bed design allows you to easily convert it from a sofa to a bed as per the requirement, giving you more room to unwind and rest. With the aid of a pull mechanism, it enables you to change your standard, solid-wood sofa into a bed. In houses with limited space, the idea of a sofa sum bed design combined is very useful and is often known as the finest furniture with versatility as its USP.
Bedroom design trends with sofa cum bed design
You can purchase a wide variety of furniture items today to raise the bedroom interiors' style factor. One such addition that will highlight the elegance and beauty of your décor while keeping the versatile game up is a double or single sofa cum bed.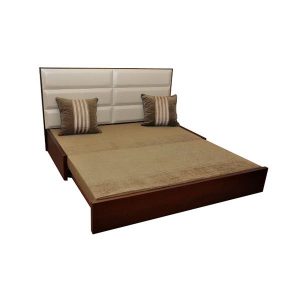 You might choose a sofa cum bed design with a wooden frame for your area, adding more durability and elegance. Leather sofa cum bed sets are another item that is popular right now and adds a touch of luxury to your décor. An L-shaped sofa cum bed design is ideal for you if you have a house corner that can be better utilised, and you can purchase one if you are truly in the mood to add some customization to your living room.
It comes in a variety of designs.
The double or single sofa cum bed design should nevertheless have a nice design even when its functionality is excellent. You might be astonished to find hundreds of options while opting for a sofa cum bed buy online. Whatever design you like—modern, contemporary, or transitional—you'll discover a vast selection of options.
Different mechanisms are used to create sofa cum bed designs. One type requires the cushions to be taken out, while the other uses a pull-out mechanism that allows the cushion structure to be pulled out and the sofa to be transformed into a roomy bed.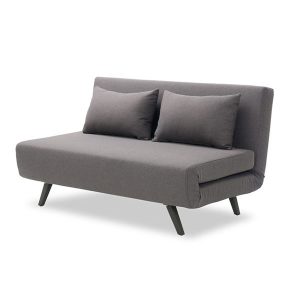 Benefits of Sofa Bed Buy Online with WoodAge
if you check out the sofa and bed prices and photographs online at WoodAge, you can see why they are so much desired by homeowners. You should buy a sofa cum bed since they are a great alternative to traditional sofas and help you to free up valuable space in your home. Moreover, if you have a tight budget for bedroom interior decorating, they are also a cost-effective choice for your house. You have the freedom to get sofa cum bed design sets online on a budget and to splurge on the decent size beds of your choice.
Most of the times Sofa Beds are preferred over Sofas only because of need-based reasons but I hope by the end of this article we all can agree that this piece of furniture is intact a blessing in disguise!
Myth 1 – They are Boxy A common misconception is that sofa cum beds are boxy, tend to look heavy on the eyes, and make spaces look cramped up. It is also believed that they are not as aesthetically appealing. The truth, however, is that while there are a lot of those ones out there in the market, one can always opt for more minimalistic and contemporary ones. Sleek and sharp structures that are raised from the floor with exposed legs give the illusion of a bigger space and can help take a small living room from claustrophobic to spacious.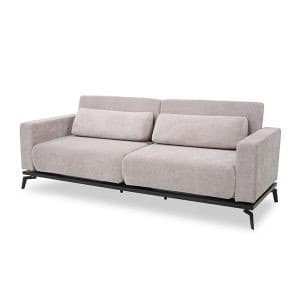 Myth 2 – Not comfortable to Sit and Sleep. It is often believed that neither can one sleep comfortably nor enjoy the seating experience in the case of Sofa cum Beds. Just as any other couch, one can choose between how firm or soft the seating and the back need to be to reach the ideal level of comfort. Modern-day sofa beds ensure a comfortable sleeping experience for when it's required and those at standard bed heights with fitted mattresses are even good for everyday usage.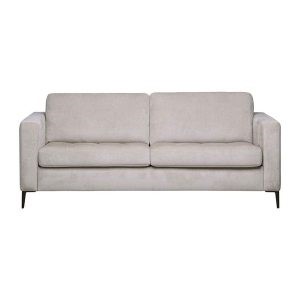 Myth 3 – They can never be true replacements for sofas in living rooms Gone are the days when sofa beds were bulky and heavy. Contemporary ones are as elegant and svelte as their non bed sofa counterparts. From couches to L-shaped sofa cum beds to Chesterfield designs, they come in all shapes and sizes to suit your space and design. For a more luxurious setting, the fabric can be switched with leather.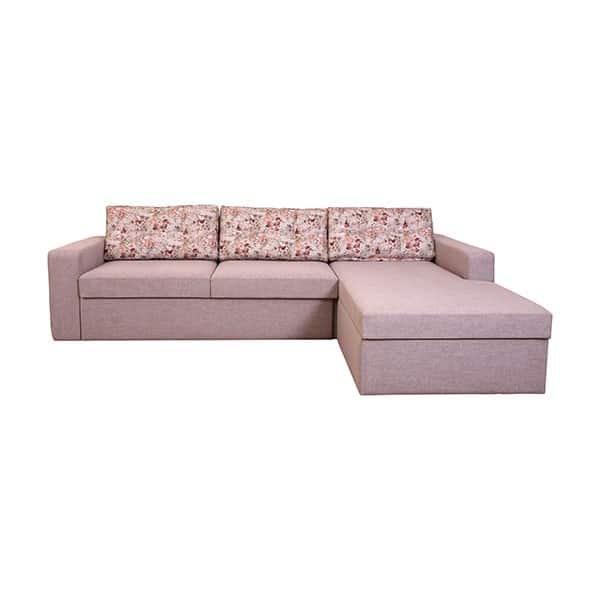 Myth 4 – They are just for Guests Smaller spaces often come with their own set of challenges, and an intelligent piece of furniture lets you save space and make the most out of your small rooms. Apart from looking like just any other sofa, they provide added convenience like extra storage and some even with pop-up tables, lounging options, headrests, etc. A well-designed Sofa bed ensures your space is both stylish and efficient.
Myth 5 – Not Durable Like any other piece of furniture, the durability of a Sofa bed depends on the hardware, mechanisms, and the raw materials that have gone into making it and so the quality of what you're getting really matters. You can think of it as an investment where instead of buying two pieces of furniture, you're getting a single one that works as both.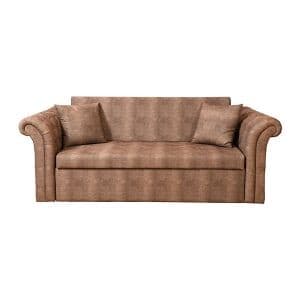 At Woodage, you can get modern, trendy sofa cum beds at an affordable price.  We present a wide range of sofa cum beds like Single sofa cum bed, double sofa cum bed and many more. Shop now to take advantage of the exciting deals.