Single Sofa cum Bed
Say goodbye to cluttered rooms and limited sleeping options, and hello to a versatile piece of furniture that does it all. Introducing the ultimate space-saving solution, the Single Sofa cum Bed! Whether you need a cozy spot to lounge during the day or comfortable place to rest your head at night, the single sofa cum bed has got you covered. A single sofa cum bed is a useful piece of furniture that can serve as both a sofa and a bed. It is an ideal solution for small apartments, guest rooms, or other living spaces where space is limited. The single sofa cum bed is designed to provide comfort and functionality, allowing you to make the most of your living space.
Buy a sofa cum bed for your home
New sofa cum bed designs are being launched in the market to make your sofa more functional and comfortable. It is a sofa that can extend to an extra bed when some more guests or relatives decide to spend the night. They also occupy less space; thus, making sure you optimize your living space well. It is affordable for providing two pieces of furniture in one!
Benefits of owning a single sofa cum bed
One of the main benefits of a single sofa cum bed is its space-saving design. Unlike a traditional sofa and bed that take up separate spaces in a room, a single sofa cum bed only requires the space of a single piece of furniture. This makes it an ideal solution for small apartments, guest rooms, or other living spaces where space is limited.
Another benefit of a single sofa cum bed is its versatility. It can be used as a comfortable seating option during the day and then easily converted into a bed at night. This makes it ideal for guests or for those who need a place to sleep in a room that also serves as a living space. The single sofa cum bed is also a great option for those who have limited storage space. Many models come with built-in storage compartments, which can be used to store bedding, pillows, and other items. This makes it easy to keep a room organized and clutter-free.
Why should I buy a sofa cum bed?
Less space: This can be placed in your living room or your bedroom as a regular sofa and could turn into a bed whenever you want to doze off watching your favorite friend's episode or accommodate unexpected guests.
Adaptable: Sofa cum bed furniture is a comfortable option when you have people that stay in your house.
Affordable: You do not have to buy a new bed for your guest room, instead you can use the sofa to accommodate all your needs. The sofa cum bed cost is lower than a new bed.
Need room for more? Our single-seater Sofa cum bed furniture are the perfect solution to all your space-related problems. These functional chairs adjust to your different moods and give you the option to sit, lounge, and sleep. Ideal for small spaces and apartment living, our single sofa beds can be effortlessly converted into comfortable single beds without having to compromise on space and comfort. Aesthetically appealing contemporary designs paired with functionality make these extraordinary convertibles ideal for residences, hotels, resorts, guest houses, and even hospitals. All about minimalism, the sleek designs ensure adaptability to different environments with great ease and ensure that you live stylish and smarter with Woodage sofa cum bed . You can now shop for Woodage sofa cum beds online at low prices.
Request a quote form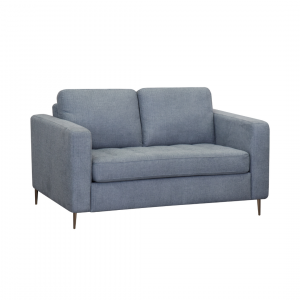 A compact yet statement two seater sofa converts effortlessly into a single bed with roll out mattress to give your space the best of style and function. Ideal as a sofa cum bed for hotels, resorts and residences.