With time, trends change. In this modern era, modern luxury furniture is often considered the first choice for home décor because it gives an impeccably stylish look with comfort. The quality of materials and craftsmanship used in the production of luxury custom-made furniture is typically much higher than that of more affordable options, making it a worthwhile investment for those looking to elevate the look and feel of their living space. 
Luxury furniture is often made with premium materials such as solid wood, leather, and stainless steel. Hence, the furniture withstands heavy use over time without showing signs of wear and tear as easily. From an L-shaped sofa bed to a diwan cum bed, Wood Age covers a variety of modern luxurious furniture. You can explore our L-shaped sofa sets online as well as our store for the best modern sofa beds in Kirti Nagar.
The design of luxury furniture is often characterised by clean, minimalistic lines, which gives it a sophisticated and timeless aesthetic. It is a great way to add a touch of elegance to any room without overwhelming the space. Adding an L shaped sofa bed in your living room makes it more intriguing as well as comfortable and gives a high-end feel.
Ergonomics is also a key consideration in luxury sofa interior design. Many luxury furniture pieces are designed with form and function in mind, so they are not only visually pleasing but also comfortable to use. Our products like Groove (sofa cum bed) and Picasso (L-shaped sofa cum bed) are ergonomically designed to provide comfort with style. We believe that an item of comfortable furniture is key to improving the overall livability of a space.  
It's worth noting that luxury furniture often comes with a higher price tag than more affordable options. However, the quality, design, and durability of luxury furniture makes it a worthwhile investment over time. Moreover, it has a good resale value which helps you recover some of the initial cost if decided to sell it later on. 
In conclusion, modern luxury furniture is a great choice for home décor because it offers a combination of style, comfort, and durability. 
For furniture design for home interior, contact us at +91 8595306042 or email us at [email protected]
Most of the times Sofa Beds are preferred over Sofas only because of need-based reasons but I hope by the end of this article we all can agree that this piece of furniture is intact a blessing in disguise!
Myth 1 – They are Boxy A common misconception is that sofa cum beds are boxy, tend to look heavy on the eyes, and make spaces look cramped up. It is also believed that they are not as aesthetically appealing. The truth, however, is that while there are a lot of those ones out there in the market, one can always opt for more minimalistic and contemporary ones. Sleek and sharp structures that are raised from the floor with exposed legs give the illusion of a bigger space and can help take a small living room from claustrophobic to spacious.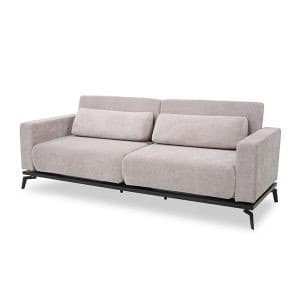 Myth 2 – Not comfortable to Sit and Sleep. It is often believed that neither can one sleep comfortably nor enjoy the seating experience in the case of Sofa cum Beds. Just as any other couch, one can choose between how firm or soft the seating and the back need to be to reach the ideal level of comfort. Modern-day sofa beds ensure a comfortable sleeping experience for when it's required and those at standard bed heights with fitted mattresses are even good for everyday usage.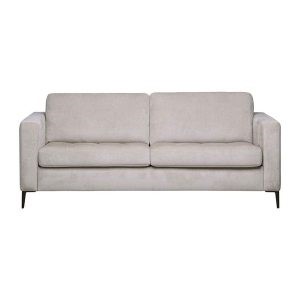 Myth 3 – They can never be true replacements for sofas in living rooms Gone are the days when sofa beds were bulky and heavy. Contemporary ones are as elegant and svelte as their non bed sofa counterparts. From couches to L-shaped sofa cum beds to Chesterfield designs, they come in all shapes and sizes to suit your space and design. For a more luxurious setting, the fabric can be switched with leather.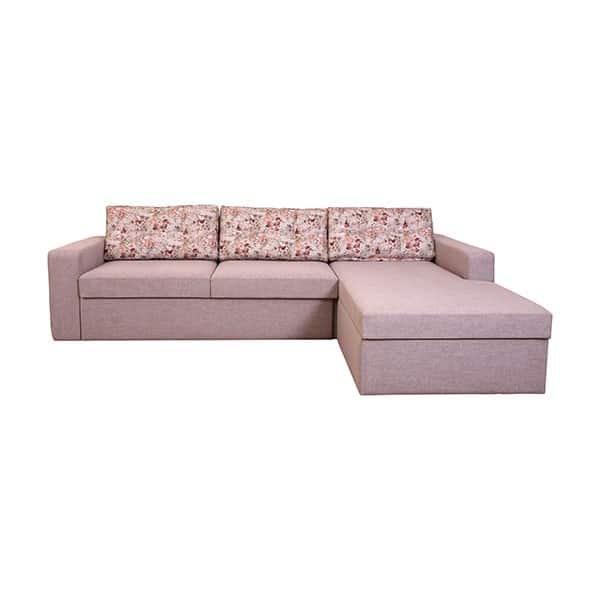 Myth 4 – They are just for Guests Smaller spaces often come with their own set of challenges, and an intelligent piece of furniture lets you save space and make the most out of your small rooms. Apart from looking like just any other sofa, they provide added convenience like extra storage and some even with pop-up tables, lounging options, headrests, etc. A well-designed Sofa bed ensures your space is both stylish and efficient.
Myth 5 – Not Durable Like any other piece of furniture, the durability of a Sofa bed depends on the hardware, mechanisms, and the raw materials that have gone into making it and so the quality of what you're getting really matters. You can think of it as an investment where instead of buying two pieces of furniture, you're getting a single one that works as both.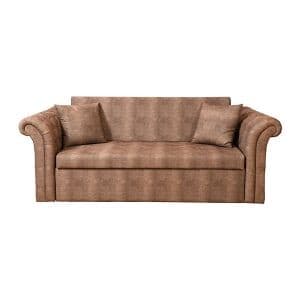 At Woodage, you can get modern, trendy sofa cum beds at an affordable price.  We present a wide range of sofa cum beds like Single sofa cum bed, double sofa cum bed and many more. Shop now to take advantage of the exciting deals.