We have all seen those aesthetic-looking bedrooms on our while scrolling through on Instagram or Pinterest. One of how you can achieve that look is by using the right combination of furniture. Wooden furniture can be a great way to add warmth and elegance to a bedroom and create a luxurious feel. Explore the wide range of sofa bed with Wood Age sofa cum bed, the best wooden furniture in Delhi.
Why Wooden furniture? 
When it comes to aesthetics, wooden furniture can offer several advantages:
Natural Beauty: Wood is a natural material that has a unique grain pattern and gives you a variety of options to choose from. For example, oak and maple have a tight grain pattern and a light colour, while cherry and mahogany have a rich, reddish colour and a more open grain pattern. 

Durability:

Wooden furniture

has a timeless quality; it never goes out of style. Properly cared for, our wooden furniture can last for many years, and even decades. Check our website for

sofa cum bed prices for the most durable wooden furniture in Delhi. 

Flexibility: Wooden furniture can also be used in both traditional and modern spaces, as well as in different rooms in the house. Our

L shape sofa cum bed

is the best for flexible usage. 
Ways to make your bedroom look luxurious:

Invest in high-quality wooden furniture. We provide the highest quality wooden furniture in Delhi that is well-made and finished with attention to detail. We ensure that the furniture will last for years and continue to look beautiful. 

Use natural finishes of wood, such as oil or wax, that can enhance the beauty of the wood grain and add warmth to the room. Avoid using over-glossy or painted finishes as they can look artificial. 

Add a large wooden bed or armoire as a statement piece in the room. An L-shaped sofa cum bed can be a great addition to a bedroom when paired with wooden furniture, as it can help create a cohesive and luxurious look. Check our website for

sofa cum bed price

, double sofa cum bed price, and

L shape sofa cum bed price

.

Mix and match different types of wood to create an interesting and visually appealing look. Along with that use warm colours, such as beige, tan and brown, to compliment the wood and create a cozy atmosphere. Don't forget to add some lamps in the room, as they provide ambient lighting. 

Finally, you can consider adding a wooden headboard, which can add a touch of elegance and a focal point to the room.
Ultimately, the best way to create a luxurious bedroom will depend on your style and preference. It is important to create a space that feels comfortable, relaxing, and reflective of your own personal taste. Many people consider wood as a reflection of status, and consider it to be premium. Get the most premium quality wooden furniture in Delhi at Wood Age.
One piece of seating furniture that instantly transforms small living spaces into fab is the L-shaped sofa bed. They are a contemporary component present in almost every home and not only help you save space but also give the room an instant uplift. We have curated a few options for you to decide from and give your small living the illusion of an aesthetically appealing large space.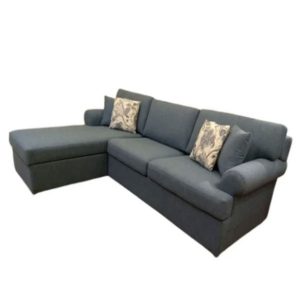 Diwan Cum Bed Design
The diwan cum bed can be folded up easily and the living room is a suitable location for the diwan cum bed. Both a bed and a sofa can be made out of a diwan cum bed. The contemporary diwan cum bed is fashionable and practical and is made of high-quality, solid wood. A divan bed's lifespan depends on how well it is maintained and if you take good care of it, it will last a long time. 
Wooden Sofa Cum Bed Design
The L shape sofa bed serves as the home's focal point and can make a nook or the middle of a living room or guest room into a cosy seating or sleeping place. Nearly all Indians favour and purchase goods made of wood. A wooden L shaped sofa bed for your home is ideal if you're seeking the L shape sofa cum bed price of the design that falls in your budget. 
3 Seater sofa cum bed
An L shape sofa cum bed conserves space in tiny homes and is occasionally made to be transported swiftly from one space to another, such as the living room to the bedroom. Put a one-of-a-kind L shaped sofa bed in that vacant living room corner, and you've got a new place to read. A sofa that also serves as a bed offers a number of advantages that a typical sofa just cannot match.
The straightforward push-and-pull operation makes conversions easy. You can store all of your needs by choosing a sofa sleeper with storage. Some of them are so portable and simple to fold that you can take them almost everywhere.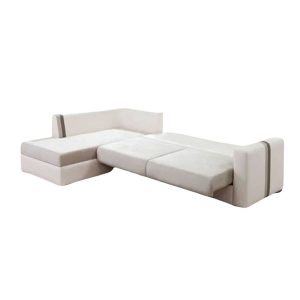 Design For a Single Sofa And Bed
A single L shape sofa cum bed design gives you everything you need for a quick snooze and is flexible and portable. It's a terrific option for a teen's room or a bachelor pad. As supplemental furniture, it will also look great in your living room or bedroom. You never know when a surprise visitor will drop by, after all.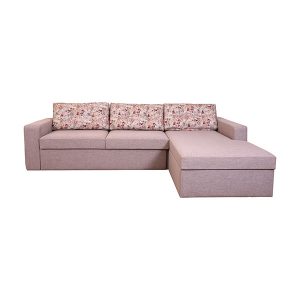 These L shape sofa cum beds may be purchased online quite easily and without any hassles at WoodageSofacumBed. You may simply find many sorts of L shape sofa sets online for your living room or house. They come in a variety of colour prints, so you may purchase them to match the wall decor in your room.